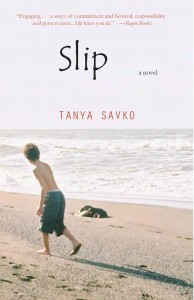 Life in the Different Lane
Welcome to the author site for Tanya Savko, indie novelist and special needs blogger and advocate. I write contemporary, literary fiction dealing with family dynamics, the choices we make in life, and how profoundly they influence us. I also write about disorders such as autism, epilepsy, and bipolar, how they affect family life, and how we evolve with them.
Please be sure to check out the menu bar at the top of the page where you can get information about my books, read my blog, and more. Feel free to connect with me via any of the social networking buttons and sign up for my newsletter to receive 2 free PDFs - the first chapter of my novel, Slip, and/or my ebook, The Autism Parent's Journey. Thanks for stopping by!