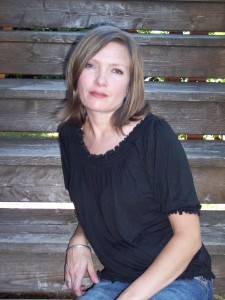 Who am I and why am I in the Different Lane?
I'm a lifelong writer and a mom of two young adult sons, one with autism, epilepsy, and bipolar. I have been a single parent for 15 years, and have struggled with bipolar myself.
Slip, published in 2010, is my first novel. You can read more about it here, but it's based on my experiences with raising my autistic son in his younger years. In writing it I wanted to promote autism awareness, of course, but I also wanted to explore family dynamics, marriage, and the relationships that are the most important in our lives. Disorders in the family affect everyone, and everyone in the family has a voice, no matter how they communicate.
And that's what I feel driven to write about. Not the slow lane or the fast lane – the different lane. How can we live our best lives here? How can we stare down our demons or celebrate what others don't understand? In my writing, I explore the hard questions and strongest emotions. Fear, anger, and regret. Forgiveness, validation, and love. Learning to hold on through the deepest despair, and learning to let go with joy.