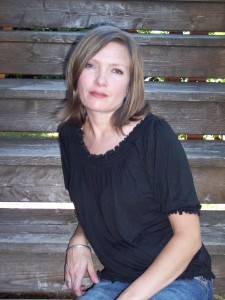 Things come up in our lives that we don't expect. Our job is to keep moving (evolve) and to learn to let go with love. You know that big 'what are we here for' question? I think that's the answer – to love and to let go. And that's what I write about.
I decided at the age of four that I would be a writer. A year later I wrote my first book and even "published" it, creating a hardcover and spine out of cardboard and fashioning an illustrated dust jacket out of tissue paper. (So you could say that I first became an indie author in 1976.) I started writing poetry at age six and loved it. During my teens I wrote several short stories and half of a novel about living through a massive earthquake (I grew up in L.A. County).
I attended college in southern Oregon, obtaining a B.A. in English, married, divorced, and remained here to raise my two sons. In 1997, my older son Nigel, then three, was diagnosed with autism. This later influenced me to write an article to promote autism awareness, which was published by two regional parenting magazines. In March, 2008, I began writing my blog/website Teen Autism. Blogging changed my often isolated, single-parent world; I finally connected with other parents of children with autism and have been fortunate to meet many of them in person. For the first time in years, I did not feel alone.
Slip, published in 2010, is my first novel. You can read more about it here, but it's based on my experiences with raising my son in his younger years. In writing it I wanted to promote autism awareness, of course, but I also wanted to explore family dynamics, marriage, and the relationships that are the most important in our lives. In many ways the feelings surrounding those relationships are universal. Our actual experiences vary, but we can easily recognize the emotions. It's the human condition.
And that's what I feel driven to write about. What we know, subconsciously, to be true. Feelings that we recognize, relationships that we experience, love lost, love fought for, love preserved. Fear. Regret. Triumph. Holding on through the deepest despair, and learning to let go with joy.