Hope: Is It in You?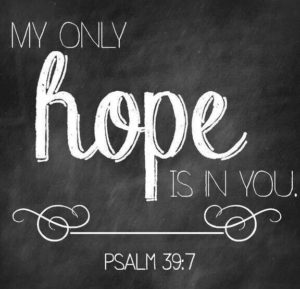 In the past week, I have met with a Vocational Rehab counselor, written a visual support social story about going to doctor appointments, created multiple visual support schedules, and contacted an agency that provides long-term in-home support for people who need assistance meeting their needs. Last week, I left work and picked up my 19-year-old son and took him to sign paperwork for his case manager – twice, because the first agency that was supposed to provide the in-home support fell through, so my son had to come in and sign another release authorization so that his Functional Assessment could be sent to the new agency. His previous case manager asked if we could go to her office to sign some other freaking paperwork. She offered to mail it and I said Yes, please. Next week, I go to our state capital for a six-month course I'm taking called Partners in Policymaking (more about that here). It's a four-hour drive one way, and I do this every month, so that I can learn how to help my son have the most fulfilling adulthood possible.
This is some of what you do when you have a child with a disability and he or she is transitioning to adulthood. Other parents have to change their adult child's briefs, or feed them by hand, brush their teeth, help them bathe, or carry them up the stairs. Others look at residential homes for their child, as I did last year. And when they've been there for two months and the caregiver calls you and says, "He's not functioning here," you have to move him again, back home, and then the process starts all over as you try to find something else.
I go out in the community and see my son's previous classmates. They are also 19 years old and working their way through college. Some of them live at home still. But they register for classes themselves and take themselves to dental appointments and don't have Functional Assessments and their parents don't have to constantly leave work and pick them up and drive them to various agencies to sign release forms. If they have to sign anything they go and do it themselves.
I have been doing this – parenting a child who has had years of therapy appointments, IEP meetings, behavioral challenges, and other issues too numerous to list – by myself for 15 years. And it's not over yet. It may never be over. I don't think there is a word to describe how I feel. Exhausted doesn't begin to cover it. Drained is part of it, but there's more to it than that. And I have another child, so I know that when there's no disability involved, you still have to do all the regular things that parents do for their kids, but it's so much easier. Believe me, it is.
I'm guessing there are other parents out there who feel as I do. And I don't like to write about it because the last thing I would want is for my son to feel that he's been a burden to me. He has taught me many things, and I am a better person for it. It may not sound like it, but I'm very grateful. In fact, it's not so much him and helping him to meet his needs as it is doing it by myself. If being a parent is "the toughest job you'll ever love," what is being a single parent? What do you call it when you're still doing it and your child is an adult?
I realize that I'm not sounding very gracious, like I'm feeling sorry for myself. Maybe I'm venting. But something's got to give. When you don't see a light at the end of the tunnel because the tunnel never ends, how do you keep going? I meditate (when I can fit it in), I pray, I have a mantra that I say to myself throughout the day, I go to support group meetings, but I feel like I have nothing left, like this rodeo has kicked my sorry ass, and I have to keep getting up and getting back on that horse, over and over again.
And somehow I do. I push through it and keep going, with a little venting, a lot of patience, and the hope that I've got it in me to continue.
---
---