The Cell War Notebooks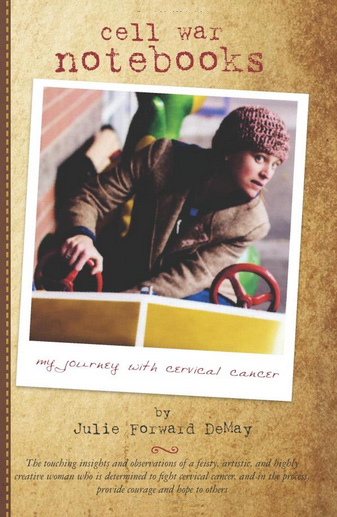 It's not a good statistic. 41% of us will be diagnosed with cancer at some point in our lives. Of course, it's necessary to be familiar with risk factors to know where you really stand. But that's a sobering thought for anyone, and especially those of us who've lost a close relative that way.
As many of you know, my father lost his battle with colon cancer in April, 2011.  I was with him in his final days and weeks (and even minutes), and the experience profoundly affected my life. Going through it, I felt robbed of future time that I could have spent with my father – traveling, wine tasting, and doing all the other things we enjoyed together. But I also realized that even though my dad died pretty young (67), there are many others taken by cancer who are far younger. For many years I've contributed to Children's Cancer Research Fund; I just couldn't fathom that children should have to suffer through this. It's something that's always weighed on me.
Then, after my dad died, I started thinking about the younger parents with cancer, the ones whose kids are still kids. And when I heard about Julie Forward DeMay, who died at 37 of cervical cancer, and the blog-a-thon in her honor, I had to get involved. Not only did Julie have a daughter, she worked with special needs children. And that, of course, means the world to me.
Today, January 31, is IndiesForward day – a special blogging event dedicated to spreading the legacy of Julie Forward DeMay and her touching memoir, The Cell War Notebooks.
What would you do when faced with a battle for your life? Author, photographer and creative spirit Julie Forward DeMay took on her fight with cervical cancer like she was playing for the new high score in her favorite video game, Asteroids. Inspiring, witty, beautiful and brutally honest, The Cell War Notebooks is a compilation of the blog Julie kept during the last seven months of her life. It's a powerful read for anyone, whether your life has been touched by cancer or not. Check out the paperback on Amazon. All proceeds from book sales go to Julie's nine- year-old daughter.
---
---